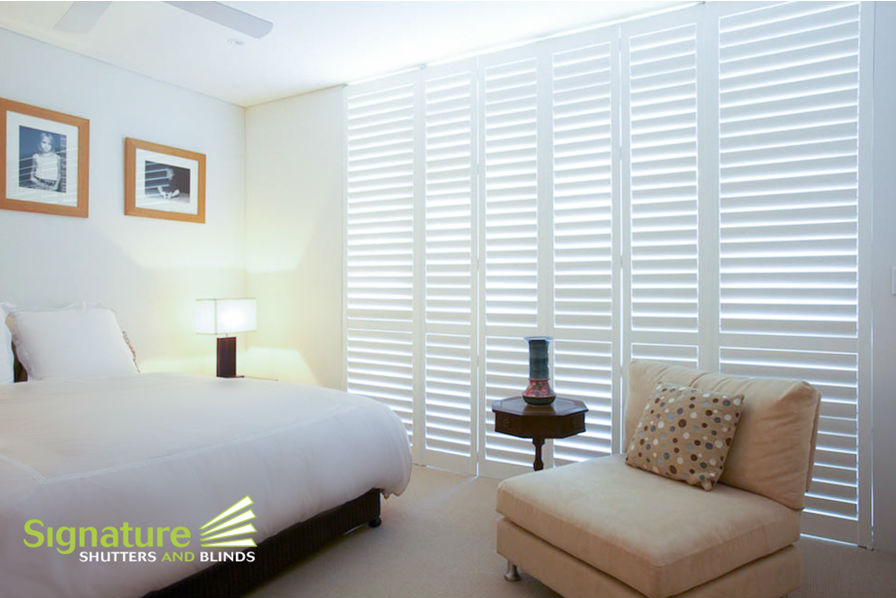 Since coming onto the Australian market over 20 years ago, plantation shutters have become the number 1 choice for window furnishings on residential properties. From houses to apartments, the trend towards plantation shutters is ever stronger and with good reason.
5 Reasons Why More People Are Choosing Plantation Shutters
1. Style – Plantation shutters instantly add style to any window. With their sleek and streamlined design, plantation shutters by Signature Shutters and Blinds give the finishing touch to any décor. From cutting edge contemporary homes, to art deco or even federation style houses, plantation shutters lend themselves to any design and enhance the look of any room.
2. Add Value – Not only do plantation shutters look good, they also add value to your home. The real estate section of the local new papers, or online real estate websites always make mention of homes with plantation shutters. Plantation shutters give a clean finished appearance to your home which makes them very appealing to prospective home buyers.
3. Privacy and Light Control – With a choice of blade size from 60mm, 89mm or 114mm and shapes like elliptical or flat blade, plantation shutters make it easy to control privacy and how the light enters a room. By simply moving the blades by hand, it is easy to let light in by opening the blades, or block out by closing the blades completely. Adjusting the blades at an angle still lets light in, but at the same time gives privacy. During the day as the sun moves, adjust the blades to bounce light into your room at a different angle. You'll be amazed at how much the light gives life to a room.
4. Insulation – At Signature Shutters and Blinds we use solid plantation timber for all of our internal shutters. As timber is a natural insulator, it creates a more stable temperature with in a room. During the colder months of the year, timber shutters are the perfect solution to keeping the cold out. Likewise during the hotter months, heat is dramatically reduced in rooms with shutters on the windows. When shutter blades are closed temperature change is minimised making a more comfortable environment with in a home.
5. Low Maintenance – Maintaining the good looks of your shutters is easy. The low sheen level assists in keeping finger prints to a minimum, meaning cleaning of the shutters does not have to be as frequent as on shutters with a higher sheen level. The 2 pack polyurethane paint finish used on all of our internal shutters is considered "top of the range" as far as internal furniture is concerned. It creates a perfect seal around the timber insuring it is resistant to water, steam and moisture.