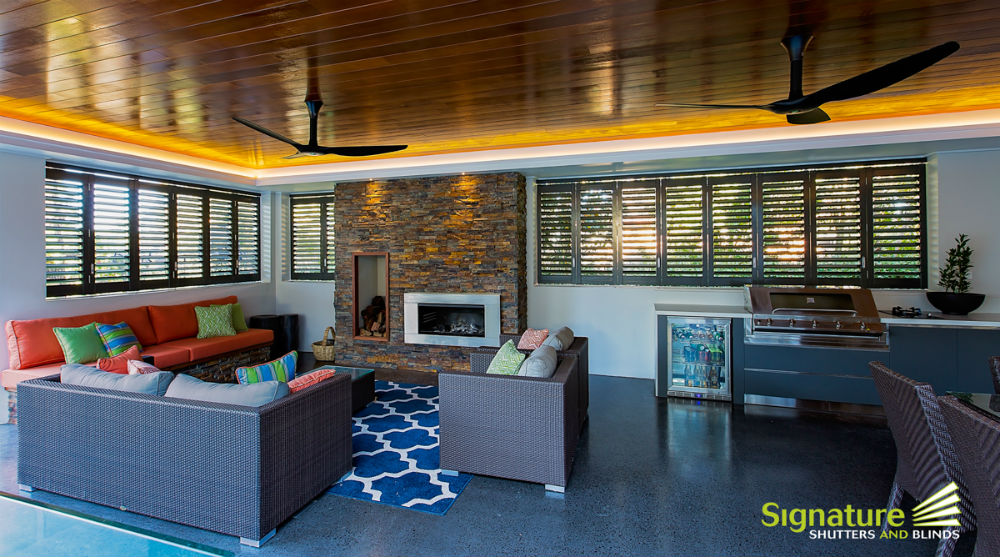 Winter is the perfect time to plan ahead and get ready for summer, with Aluminium Shutters by Signature Shutters and Blinds.
Remember that outdoor area that you were wanting to revamp last summer, but it was too hot? Well forget hibernating through the colder months. Now is the perfect time to contact Signature Shutters and Blinds to make an appointment for your out door area to be measured so that your house is ready for the warmer weather.
Aluminium shutters are the ideal solution to making the most of outdoor rooms and windows. Being made from marine grade aluminium, they are perfectly suited to homes on the coast, the city and beyond. Our expert team here at Signature Shutters and Blinds can custom design shutters to your specific area. From sliding, to bi-fold, hinged or fixed in place, we have a solution for any out door area.
Installation and Photo: Kris Burbage