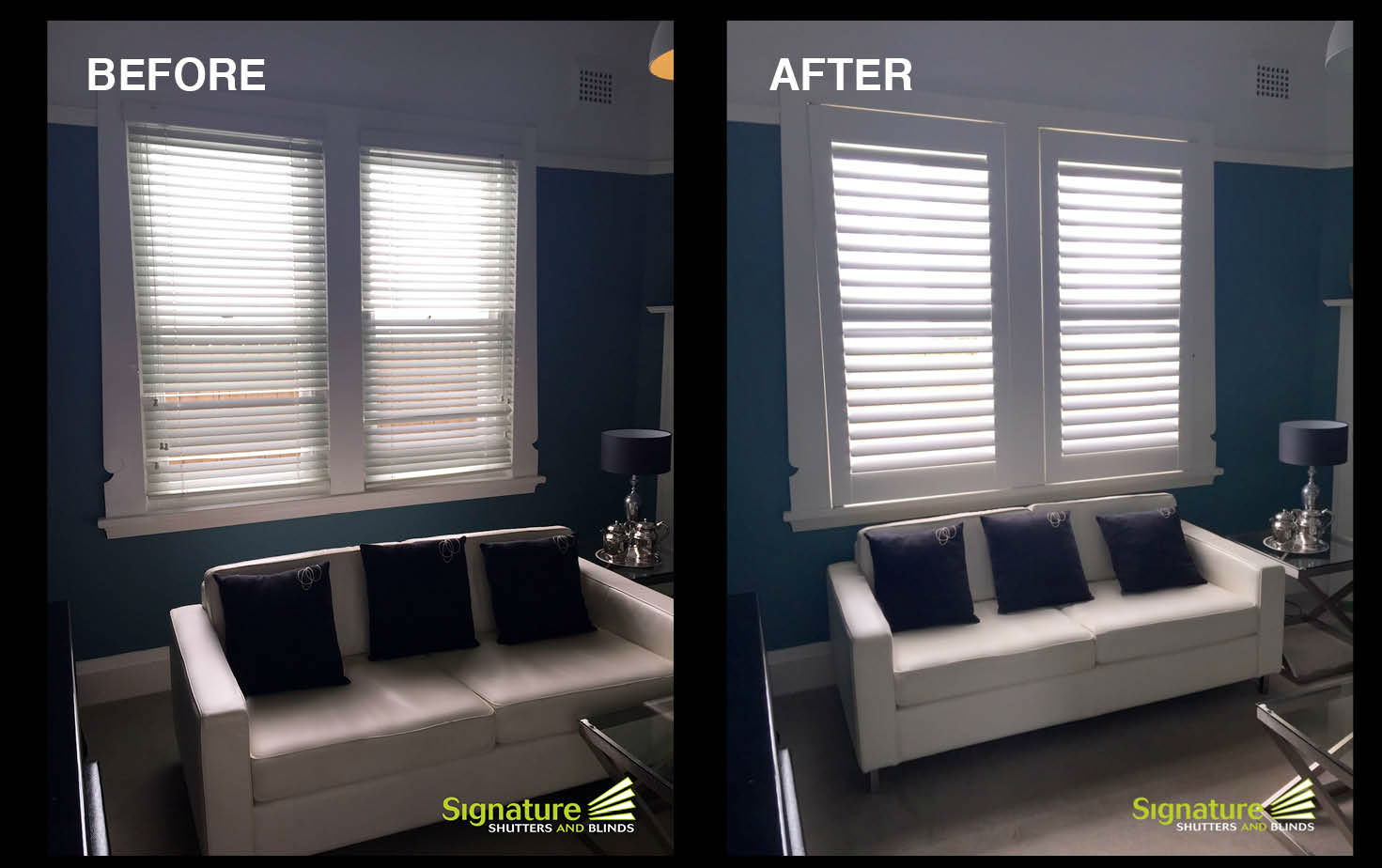 Give your living room a new lease of life with Hardwood Timber Shutters by Signature Shutters & Blinds!
The living room in this 1930's suburban home was recently made over by the owners. The colour scheme and styling really suited the look and feel of the home. The only thing missing was to give some attention to the tired old windows. That's where Signature Shutters & Blinds stepped in to help.
Our expert team installed a pair of Hardwood Timber Shutters with 89mm flat blades. The flat blades give that classic plantation shutter look that tends to suit homes of this era. Needless to say the the shutters looked fantastic in the living room and the customer was truly impressed with the results!
Install & Photo: Kris Burbage