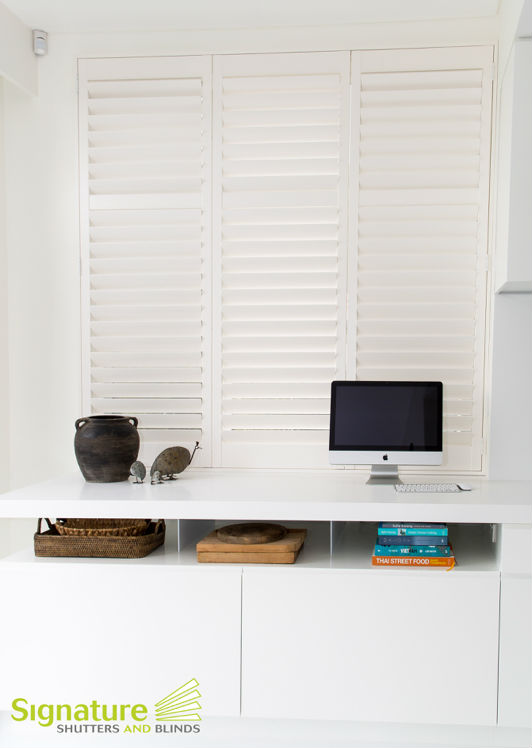 How to Clean and Maintain Plantation Shutters
A common question with many of our customers is how to clean and maintain plantation shutters.
Signature Shutters and Blinds' internal plantation shutters are very easy to care for and maintain. With wide louvers and no cords in the way, cleaning is a breeze.
What's the secret to keeping shutters looking good?
Internal plantation shutters by Signature Shutters and Blinds are coated in a 2 pack polyurethane paint finish with a 30% sheen level. The advantage of a 30% sheen level is finger prints will not be left behind each time the shutter is touched. Let's face it, nobody enjoys cleaning, so the less cleaning needed, the better!
How to
1. We recommend dusting with a duster or soft cloth regularly to keep the shutters looking good. If need be a damp white cotton cloth may be used together with mild soapy water (5% detergent) to wipe down blades and shutter panel.
2. Use a clean dry cloth to remove any excess water to avoid watermarks.
3. Be sure not to use chemical or silicone based cleaning products to clean your shutters, as they may damage the polyurethane finish and void the warranty.
It's as easy as that to keep your shutters looking as good as the day they were installed.
For more info or to book an obligation free measure and quote contact us on 9982 8677.
Photo and installation: Kris Burbage