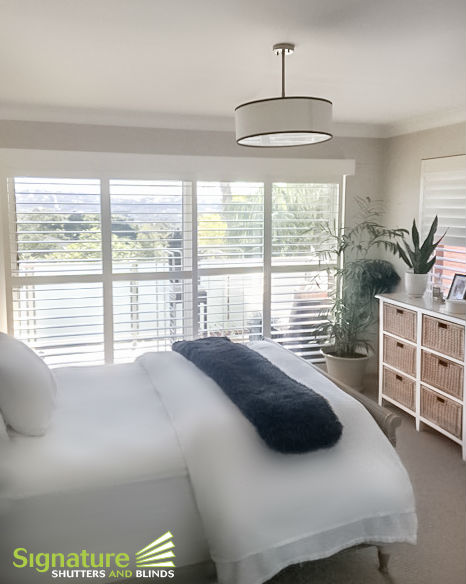 Installing shutters in a bedroom is the perfect way to dress up a room. Not only do they look good, they are a practical solution to insulating against heat and cold.
Thanks to the thermal properties of timber, plantation shutters by Signature Shutters and Blinds keep the cold out in winter and the heat out in summer. Simply closing the blades makes a significant impact on keeping the temperature with in a room stable and therefore making energy usage more efficient.
The featured room in this photo has sliding plantation shutters over the doors and hinged plantation shutters on the windows. The team at Signature Shutters and Blinds can make plantation shutters to fit any shaped window or door, no matter the size.
Installation and photo: Chris Rabbits