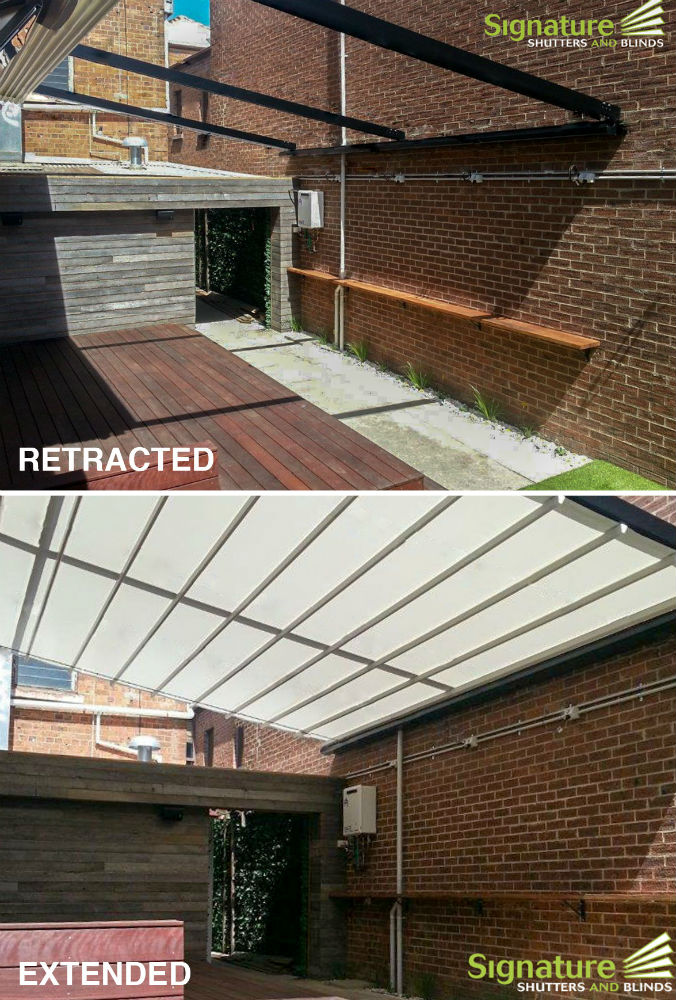 Retractable Sunroof System
A motorised retractable sunroof system allows you to create an outdoor room at the touch of a button. Have the roof open to allow sunlight in, or closed to give shade. We offer a range of colour options including blockout or translucent.
Our retractable sunroof systems have overhead lighting that lets you enjoy this outdoor space, day or night. The perfect addition to make entertaining outside comfortable and enjoyable.
Contact us today to arrange a free measure and quote.
📸 Helioscreen Australia