Our Story
Nigel Wickens' experience in the shutter and blinds industry spans 30 years, beginning in 1991 with his local Northern Beaches company, Gotcha Covered Shutters and Blinds. Gotcha quickly grew from its humble beginnings in Nigel's Cromer granny flat, to a thriving small business servicing some of the most iconic homes on Sydney's Northern Beaches.
To meet growing demand, Nigel hired local cabinetmaker tradesman Chris Rabbitts to help with the installations of the products. The boys' customer service, honesty and talent quickly saw Gotcha develop into one of Sydney's leading window furnishing retailers, synonymous with quality and talented workmanship. Under Nigel's mentorship, Chris became a knowledgeable and confident fitter and has been with Nigel for over 15 years. During their time the business name changed to Signature Shutters and Blinds.
Just recently Chris became a partner in the business and is very excited for what the future holds with Signature Shutters and Blinds. Nigel, Chris, Cathy and Simon are pursuing their vision to become Sydney's premier window furnishing provider – a partnership of quality, integrity and premium service.
Our Team
At Signature Shutters and Blinds we pride ourselves in offering quality products and exceptional service, at an affordable price. We only supply products of the highest quality, so you can have the peace of mind that you will be enjoying your shutters or blinds for many years to come.
Light enters our homes in a variety of ways and knowing the right product to address this is vital part of a good interior design. Colours can define internal rooms and  make powerful statements to the exterior of you home. Different fabrics react differently with light. Well designed and thoughtful solutions can add value and aesthetic appeal, however poorly planned executions can result in the opposite. Our team of experienced Shade Consultants will guide you through the design process to ensure you get the best possible solution for your home.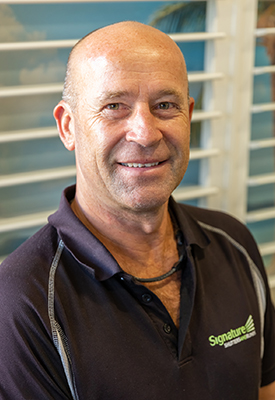 Nigel Wickens
Managing Director
Nigel is an experienced and qualified cabinetmaker and has taken these skills and honed them for the shutter industry. Nigel has been fitting shutters for 30 years and has developed a unique range of fitting skills, knowledge and experience unmatched within this industry.
Known as the original "Shutter Guy" on the Northern Beaches, Nigel is highly respected as a leader in the industry, with many suppliers looking to him for advice and guidance on products and new developments. While being committed to his business he has found the time to raise a beautiful family and supports many sporting programs within the community.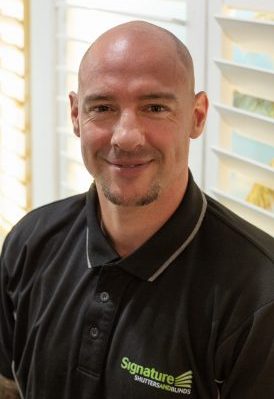 Chris Rabbitts
Director
Chris was part of the Gotcha Covered team and is a qualified cabinetmaker who has a great eye for detail. He has been fitting for us for over 15 years and with his cabinetmaking background, shows an ability that far exceeds the time. Chris is a local Northern Beaches personality who is always energetic and keen to go above and beyond.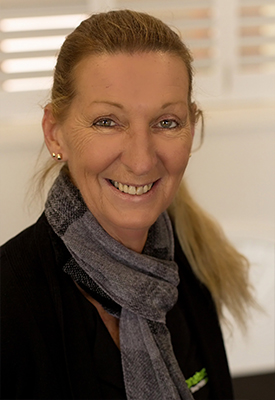 Cathy Muir
Office and Accounts Manager
Cathy has been working with blinds and shutters for the past 15 years and is highly regarded with in the industry. Her background in customer service and administration makes her the perfect fit for our office team. Here at Signature, Cathy looks after all admin and accounts and will be one of the voices at the other end of the phone attending to your enquiry.
Outside work Cathy has been a volunteer with the Rural Fire Service for over 12 years. She also enjoys bush walking and going to the beach.
Simon Pratley
Sales Manager
Simon has been in the industry for the past 15 years. His specialist product knowledge, experience in the industry and friendly manner are an asset to the business.
Outside work Simon loves playing guitar, going bush walking and taking landscape photography with his photos having been shown in exhibitions in Australia and overseas.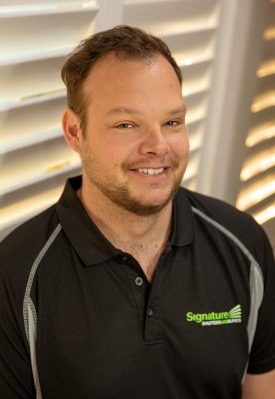 John Eastburn
Installation Professional
John has been an installer of blinds and shutters for the past 12 years which has worked seamlessly with his background in carpentry and joinery. John's experience and product knowledge make him a perfect match for our team.
Aside from work John's hobbies include sports such as surfing and tennis.